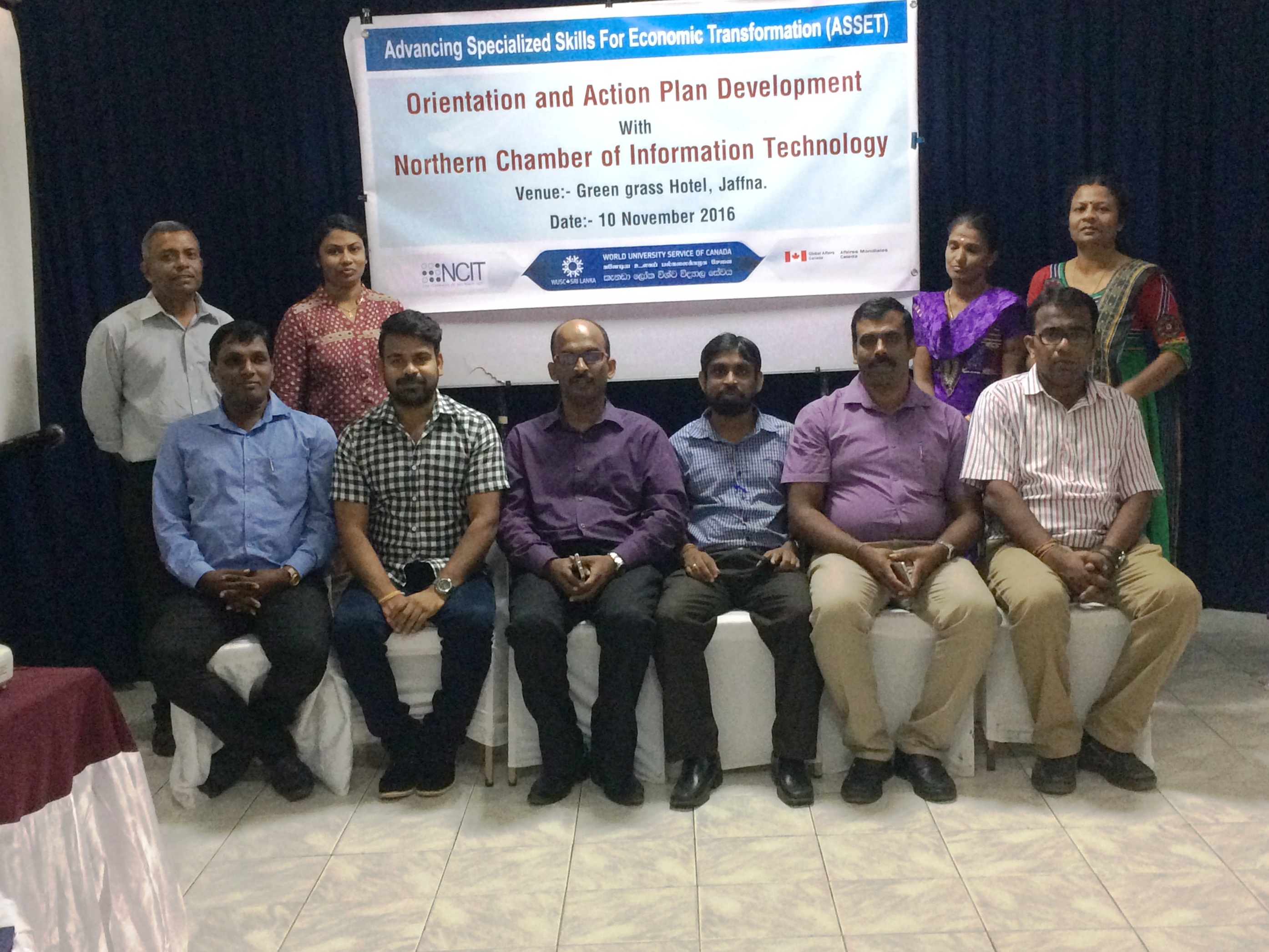 Action plan development with WUSC
NCIT Board  had important  meeting with World University Service of Canada  (WUSC)  on 10.11.2016 at Green Grass to develop Action plan for future collaboration.
WUSE  Team  introduced WUSC and its project called ASSET and NCIT board members explained to them  about current activities and its Objectives.
NCIT had fruitful  discussion  for more clarifications. Finally both parties agreed  to work together to develop ICT industry in Northern province.