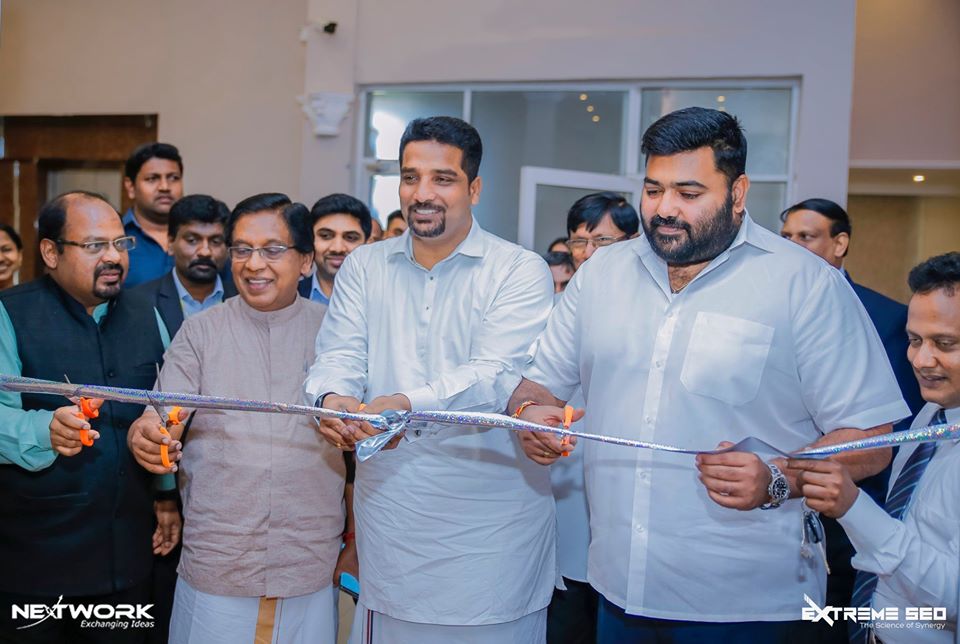 The First ever International Tech Summit  NEXTWORK 2020 in Jaffna successfully came to end
The First ever International Tech Summit  NEXTWORK 2020 in Jaffna done  very successfully with an overwhelming participation of entrepreneurs, students and industry experts from local and international delegations.
The "Northern Chamber of Information Technology" (NCIT) together with the "Rotary Club of Jaffna" organized  a NExTWORK 2020 in the Northern City of Jaffna on Feb 14-16 2020 with the support of India Consulate general of Jaffna. ICTA Srilanka was the  National Partner for the Summit .
At this Summit, there was a trade fair where technology companies from all over the world specially  India and Sri Lanka met and mixed to share opportunities, technologies, and ideas. There were a series of Tech Talks where Colombo Big Data Community,Startup Community and  industry experts provided their insights to entrepreneurs, students, and potential clients. Over 30 IT Company representatives from India and Sri Lanka were there.
This is  the first of a regular annual series of Summits held in the Northern Province of Srilanka. The objective of this year Summit is to provide a two way window for Indian and Sri Lankan companies to collaborate to win wider markets nationally and internationally.
Hon . Angajan Ramanathan MP said  "We have lots to do – we need to incentivise and attract Jaffna techies who wants to come back home to come back and start working from home, to any company in any part of the world. I have a vested interest in my thinking – If a Jaffna techie decides to go back home, I'm sure some of them will also want to give back to the community by teaching and training. The point is helping another member of the community. Unlike factories that require employees physical reporting to work, we can all agree that our industry can work virtually, even the entire company can be remote and virtual." while addressing .  (Full Text Here )
Mr.Thavaruban ,Chairman of NCIT said    "In future series we are planning to bring more countries on board.We are Now Opening our window for world to use our region as Hub for ICT Industry and encouraging all to come here and collaborate with existing Srilankan Companies to empower our youth by getting resources . Foreign Companies can do business through our Existing companies to win the market while exchanging ideas and resources." .(Full Text Here)
He made this comment at  the Inauguration ceremony while addressing to guest  which held on 14th February 2020 where Parliament Members Hon. Angajan  Ramanathan MP ,Hon.E.Sravanapavan MP, Jaffna Municipal Council Mayor Hon .E.Arnold ,India Consulate general Shree.Balachandran ,  were participated as Special guests.
Highlights from NExTWORK 2020
More information on Nextwork2020