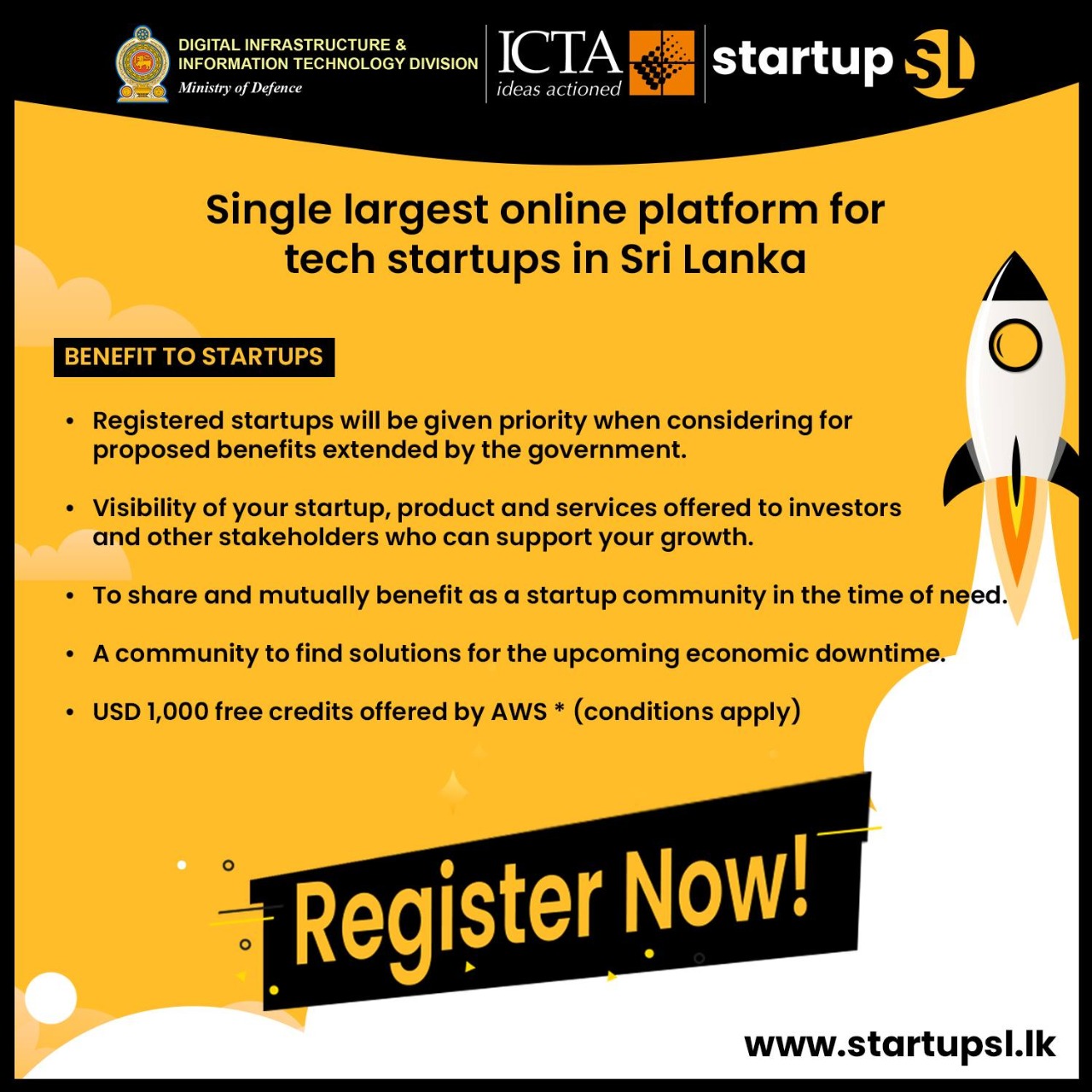 All technology startups in Sri Lanka are requested to register at Startupsl.lk
The Government is in the process of formulating strategies to revive industries that are impacted by the prevailing situation. The Digital Infrastructure and Information Technology Division of the Ministry of Defence, along with the Information and Communication Technology Agency of Sri Lanka seek the patronage of the #startup community of Sri Lanka in order to assist the government to overcome this crisis.
Therefore, we invite all technology startups in Sri Lanka to register with us at www.startupsl.lk portal. It is simple and will take only about 5 minutes for you to do so. Registered startups will be given priority when considering proposed benefits extended by the government.