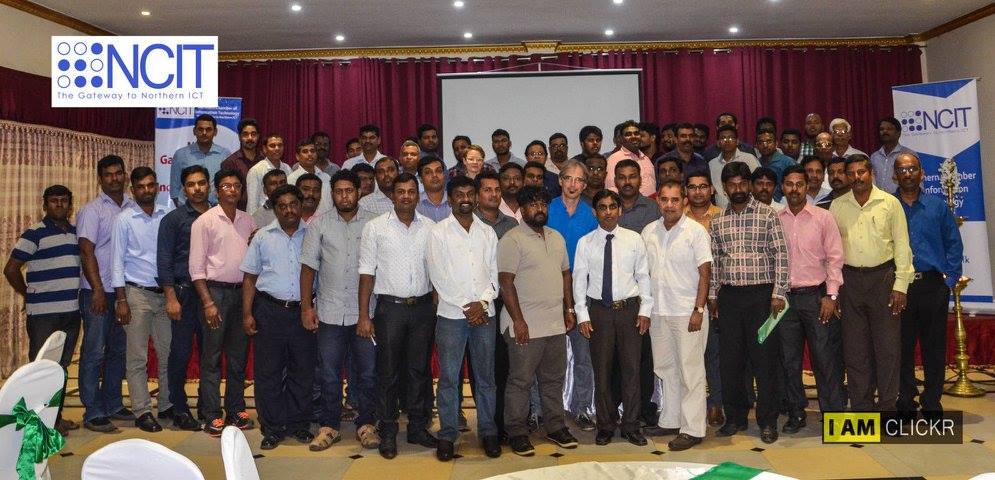 NCIT hosted its first ever regional networking for members
NCIT hosted its first ever regional networking for members  on 15.1.2017 at Green Grass Hotel ,where ICT industry stakeholders joined and strengthened their connection each other and shared experience. Since ICT is is link industry in every other industry, NCIT extended the event for Collaborating with other Industries of Tourism, Construction and Automobile  with the support of WUSC .This event helped to interconnect region industries to get mutual benefits.
Event was lead by NCIT chairman Mr.T.Thavaruban. Along with hundred of  participants, WUSC country officers Senthooran,Shiva, Thomothy Edward,Tamara Fleming, Rechard Gendron, HNB Regional Manger S.Sunthareswaran, Srilanka Telecom regional manager K.Sivananthan, Jaffna University Computer Science head K.Thabotharan, ATI Jaffna IT head S.Gariharaganapathy, Jaffna CNGO president Thevananth,were  also participated in this event.
Rechard Gendron delivered a presentation in the title of "Poverty ,Computer & ICT in Srilanka"
While it is NCIT's the first event for ICT stakeholders, nearly 120 participants participated  . Participants expressed positive feedbacks and so many interested to join with NCIT. Other industries also expressed their interest to collaborate with Northern chamber of Information Technology. It was created a milestone in NCIT 's journey
NCIT released its First Newsletter and distributed to members.
More Photos: Click Here
News in Tamil: Click Here
Download : News letter