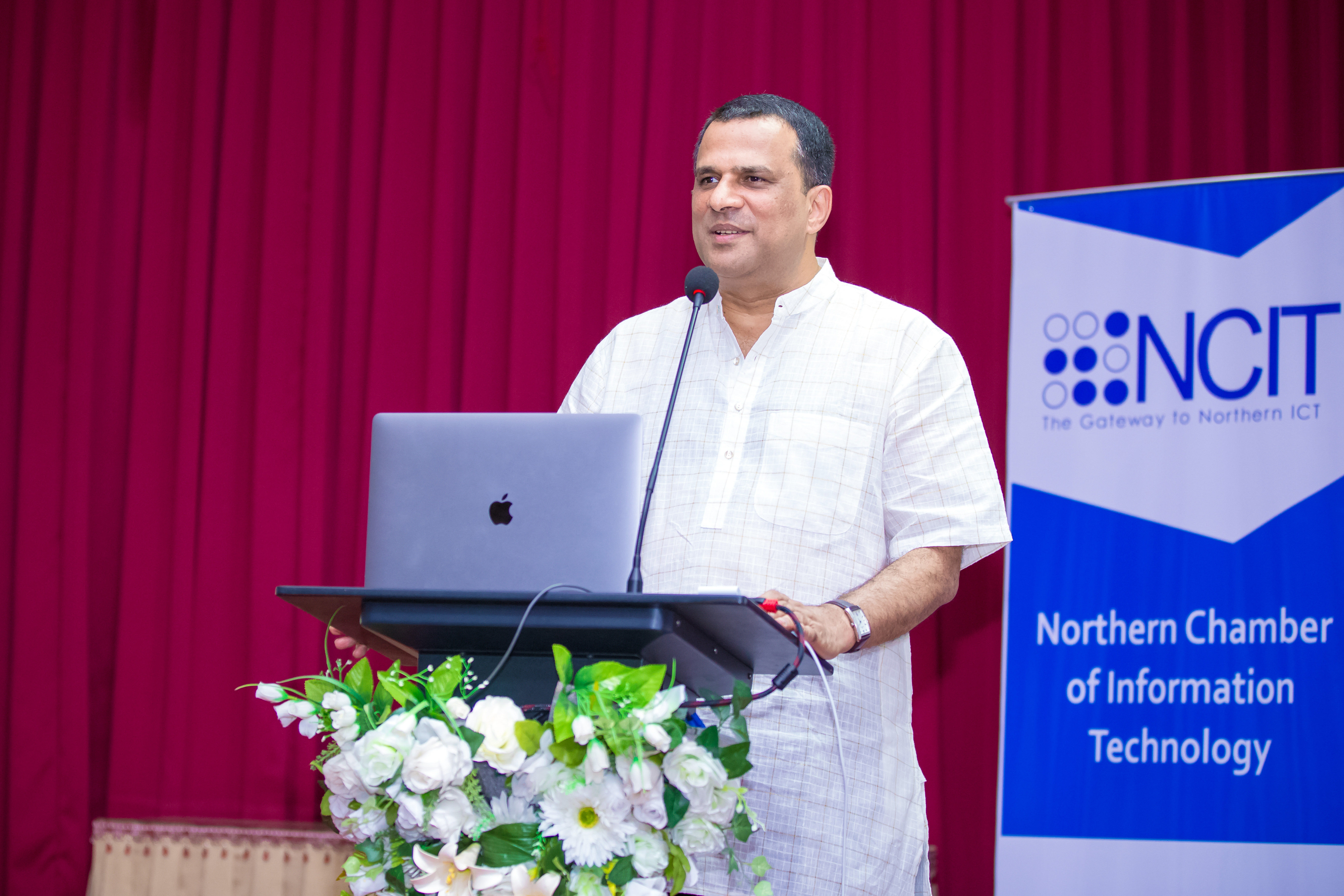 NCIT's first ever tech-talk in Jaffna
NCIT held a Tech talk at Jaffna Library Auditorium on 27th Feb 17 Monday Evening regading Tamil in Technology Devices.
This was NCIT's first ever tech-talk in Jaffna and attracted about 50 registrations.
Speaker Muthu Nedumaran , who are the Founder and CEO of Murasu System from malasiya, delivered 2 1/2 Hr valuable Talk .Murasu System Sdn Bhd, was incorporated in 1998 to address to the needs of regional language users on computer platforms. The company's first product, called Murasu Anjal, was developed by its founder, Muthu Nedumaran, in the year 1985 and Sellinam was developed in 2010.
Muthu nedumaran informed the audience that Sellinam will enable Srilanka Tamil Keyboard layout in next version.Also he promised that Sellinam will add Srilanka native tamil words in the suggestion list soon. He requested all to Choose Tamil as default language in every application. He added further that "We can demand for features and upgrade if our usage of particular Software or application is high for particular language".
[Photo by Suren ]